POSCO- Vietnam POSCO- Vietnam continues to enhance the sense of responsibility towards society as well as share difficulties with the community. In order to response to that message, it is important to join hands to support and share difficuties with host country where subsidiaries of POSCO Group are investing overseas during Global Volunteer Week 2021. This year, the specific voluntary campaign of Posco Vietnam is supporting healthcare workers to cope up with Covid-19 and prevent its spreading in the context of the pandemic reappearance and complicated developments, leading to overloaded hospitals where pioneers are dealing with the Covid -19 battle including doctors, nurses,... .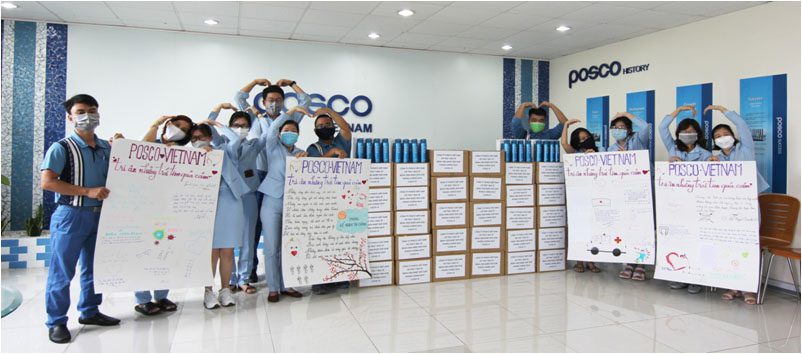 Noticeably, in spite of being temporarily blockaded due to some infectious cases, Ho Chi Minh Hospital for Tropical Diseases continues to receive treatment for serious Covid-19 patients from other transferred lines. For that reason, with all desire to partly support to HCM Hospital for Tropical Diseases to overcome the pandemic, the Board of Directors and Posco Vietnam staffs donated 200 thermos bottles, 200 medical gloves boxes and delivered handwritten encouragement letters by the hearts of all employees, as well as motivate their spirit in gratefulness and full of respect. In addition, these necessary medical equipments will guarantee the mission of prevention diseases and treatment run smoothly.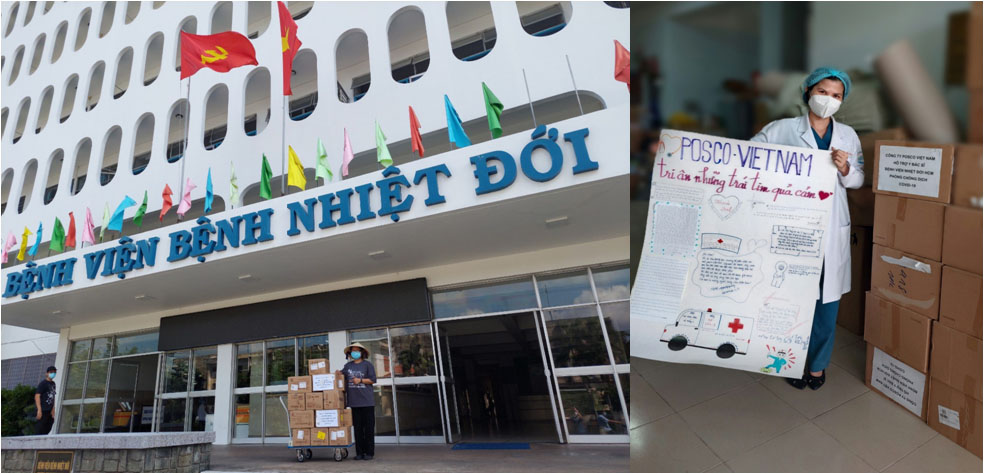 On July 2, 2021 all gifts were delivered to Ho Chi Minh Tropical Hospital in the context of traffic and travel restrictions, by all best wishes we hope that Vietnam will succeed in this pandemic battle. Together we try to fight against Covid-19! VIETNAM – Keep it up!